This post may contain affiliate links. You can read the full disclosure policy, which is pretty dull, but
here it is.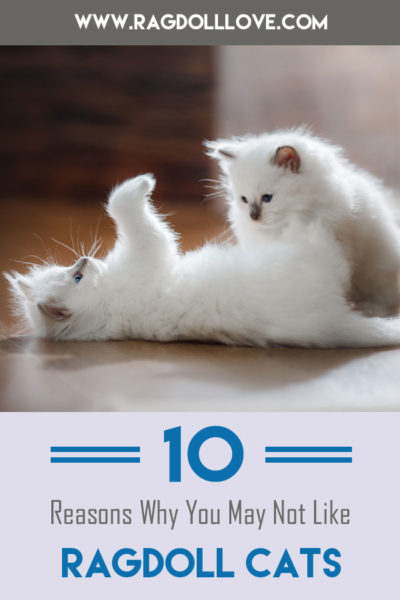 Here are ten reasons why you may not want to bring one of these gentle giants into your life.
If you don't like big friendly cats that follow you around much like a dog, and love playing fetch, you may not like the Ragdoll.
Maybe the fluffy long haired coat and that sweet face is a real turn off for you.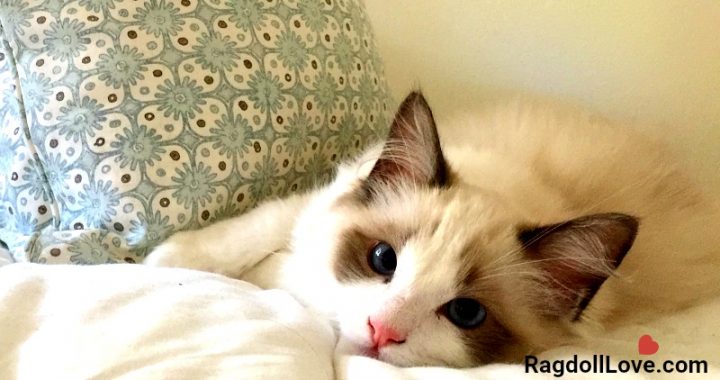 Ragdoll cats do have a long lifespan. Most other cat breeds don't live as long and you really weren't counting on having a cat around that long.
It may just make your blood boil that a Raggie is a kid-friendly cat and would do well in your home with 2 young children.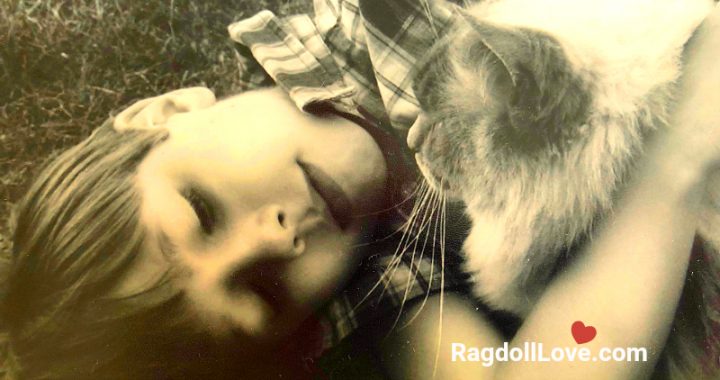 You really weren't counting on having such a big cat around. Ragdolls are kind of a deviant breed you think. Cats are supposed to be skinny and ratty looking.
Maybe it would make your skin crawl to have a big friendly cat around with a laid back attitude toward life and well everything.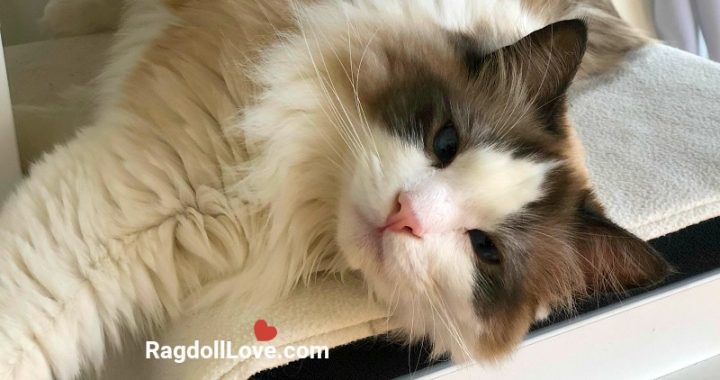 If it would drive you around the bend to have a cat that loved affection and loved to cuddle up, a Raggie may not be for you.
You'd rather have a cat with any colour eyes but blue? Well then a Ragdoll is not for you. Ragdolls don't come in any other eye colour but blue!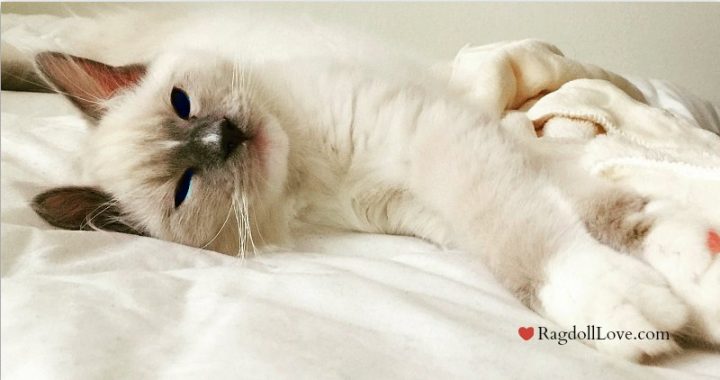 You don't want to have to carry a heavy cat around that will wrench your back. Nope, Ragdolls can be a little on the heavy side, so a Raggie won't work for you.
If that awful disgusting floppiness of this breed is a totally pathetic and unappealing quality in a cat in your opinion, then a Ragdoll just won't cut it for you!
More Articles About the Ragdoll Breed
Getting To Know Your Ragdoll | Home