This post may contain affiliate links. You can read the full disclosure policy, which is pretty dull, but
here it is.
If you're thinking of a raw cat food diet for your cat, you may be on the way to improving your cat's health ten fold!
But there are so many options, you say. I feel your pain. It's hard to know what to feed your cat.
There are dozens of cat food companies out there, each touting their food as the best for your cat.
There are:
low-ingredient

no-grain

hypoallergenic

prescription

and more.
So, how do you choose?
Here's the simple answer. Choose none of them!
The best diet for your cat is raw cat food.
A natural diet is the answer to cat owners looking to give their cat the best chance at a healthy life.
A natural raw food diet is the foundation of health for your cat, just as it is for humans.
Here are the most important reasons a raw diet is right for your cat.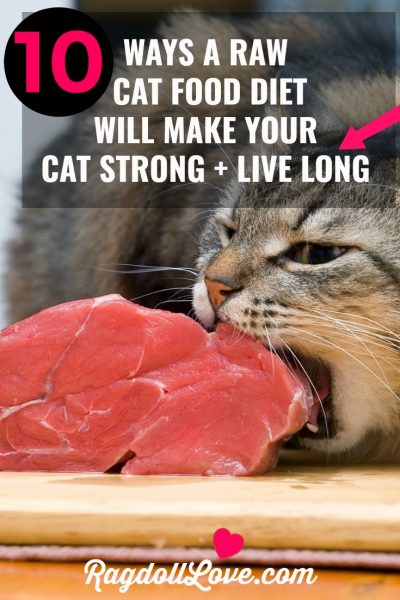 10 Reasons For a Raw Cat Food Diet For Your Felines
It's a Biocompatible Diet. Say What?
Biocompatible diet simply means that it is the 'best suited diet' for your kitty.
I can go on and on about your cat's biology and how cats are amazing creatures that have dominated our planet with their beauty and elegance.
But unlike dogs, cats have remained relatively similar to their ancient ancestors.
The most important part of this is that their body's still crave the same diet as their wild predecessors. This means meat. And lots of it.
Cats crave meat. And they thrive on it. It is where they naturally derive most of their nutrition and it is what works best for their delicate systems.
A cat's digestive tract is short which translates to the tract of a meat eater.
A raw diet meets the needs of your cat. He is by nature an 'obligate carnivore'. His natural instincts are to consume a completely raw meat diet. His system is suited to digesting and metabolizing raw meat.
Feeding them a diet that matches their biology means that they will be much healthier overall.
Related >5 Rules For Feeding Your Cat To Keep Him Around For The Long Haul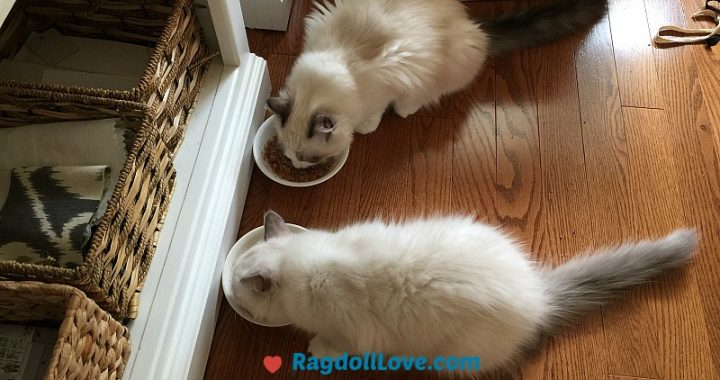 Drastically Reduces Digestive Health Issues
Raw meat is easy for your kitty to digest. It has the necessary enzymes for full and complete digestion.
Any digestive troubles your cat may presently have, such as excessive hairballs, vomiting, diarrhea, constipation etc, are highly likely to be related to his present diet.
Often a switch to a natural raw diet will clear up any nasty digestive issues your cat may be experiencing.
Best Choice For Healthy Kidney and Urinary Tract Health
Cats don't crave water. Why? Because they naturally derive most of their water from their diet.
In nature, cats eat mice and other small prey animals. The fresh, wet meat has a water content that sustains them and keeps them hydrated.
Cats on a kibble diet are virtually always in a dehydrated state to some degree, especially as they grow older.
Lots of water means avoiding CKD (Chronic Kidney Disease) which cats are prone to, especially those on an exclusive dry food diet.
High quality meat can be easier on a cat's kidneys.
The extra water tin the diet will flush the kidneys and help to keep those little kitty kidneys clear and avoid the formation and buildup of crystals and stones.
A raw diet is one of the best defences for your cat to avoid kidney issues and problems which are so very common among all breeds of cats.
With a raw diet, your cats will get adequate water to support their kidneys. Since kidney issues are one of the main causes of death in cats, this can add many years to your cat's life expectancy.
Less Litter Box Smell
Do you remember the song from FRIENDS TV series, 'Smelly cat, smell cat, what are they feeding you? Smelly cat smelly cat, it's not your fault!"
As weird as you may think these lyrics are, they ring SO true!
A dry kibble diet produces as a rule a lot of waste in the litter box and a lot of smell.
In contrast, a raw meat diet produces smaller, low volume stools and yes less stinky doodoo too.
This translates to less cleaning of the litter box and less smelly litter boxes!
It's a win win here. Your cat get an appropriate diet and you and your household benefits from i) less stinky litter boxes and ii) less litter to clean up and dispose of!
Cats unfortunately suffer from digestive problems .
Have you ever dreaded cleaning the litter box? A cat eating a natural, raw diet has almost scentless stools.
Produces A Healthy Coat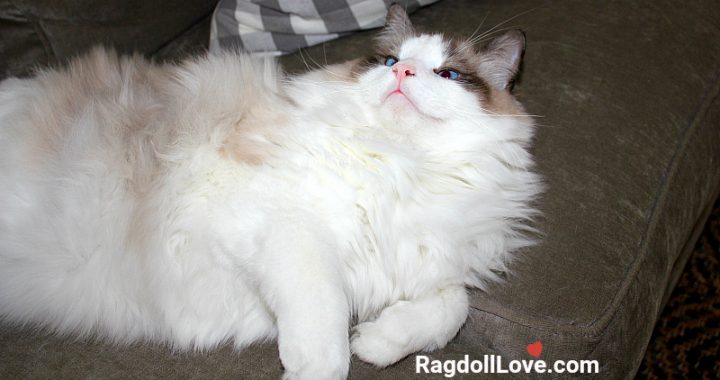 One of my favourite benefits of feeding raw diet is that my cats have soft, luxurious coats and strong, healthy teeth.
Since they are getting balanced nutrition that matches their biology, their coats are soft, shiny and no dandruff. A cat on a raw diet generally sheds less.
I have 2 long haired cats and a short haired cat in my household and in total, there is very little excess fur floating around. Nice perk.:)
Related > Tips For a Healthy Coat For Your Cat
Healthier Teeth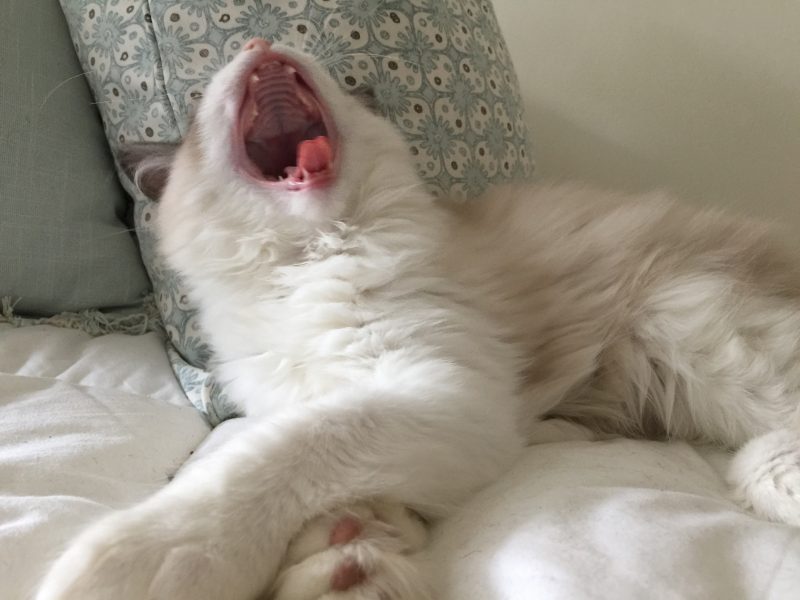 Eating raw meat encourages them to chew their food which helps keep their teeth clean and healthy. The bran style of kibble cakes a cat's teeth meaning it is up their owner to brush their teeth.
Many cats lose their teeth as they get older but this doesn't have to be the case. Eating a raw diet reduces the amount of starch which causes cavities.
Related > The Natural Cat Dental Care Guide (Cause Cat's Teeth Matter)!
A Natural Weight Regulator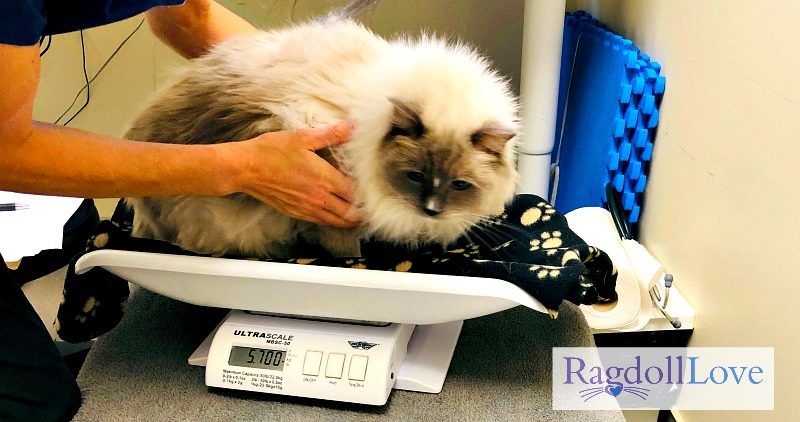 Cats gain weight on a kibble diet because it is hard on their system which causes inflammation and other disorders.
They benefit from a raw diet because they enjoy eating it, it's easy on their system, and provides them with the balanced nutrition cat's need.
Cats fed on a raw diet need regular, timed meals.
They cannot overeat because the meals are portioned out and planned.
There's no allowance for compulsive eating or 24 hour buffet on a raw diet. Just regular meals. Which translates to an all round healthier cat.
You simply won't find another diet that can give your cat all of these benefits.
Even low-ingredient, grain-free kibble will still have unnecessary carbs, be highly processed, and put a strain on your cat's kidneys.
The only diet that matches your cat's biology and provides them with optimal nutrition is a balanced raw diet.
Related >
Low Carb Diet For an Animal Which Needs Less Than 2% Carbs
Cats don't need many carbs at all in their diet.
Yet a dry kibble diet gives a cat a super high amount of carbs.
What does this mean in terms of my your cat's health?
Your cat will most certainly become addicted to a high carb diet
High carbs will make your cat fat. Fat cats get diabetes, kidney issues, cancers and a plethora of other illnesses
There's no nutritional value in carbs that your cat's body needs. Empty calories for your kitty.
He is a cat. He needs protein: a high quality protein: meat. There is no place for dried, compressed cereal in his diet.
Can Heal Illnesses
Perhaps one of the coolest benefits of feeding a cat a healthy raw meat diet, is that whatever is 'ailing' your cat at the time, will most often improve and often heal.
There may be some little health issues your cat has, which mysteriously clear up.
A raw diet can have this kind of healing power.
Related > How to Choose the Right Veterinarian For Your Cat
Increased Energy and Stamina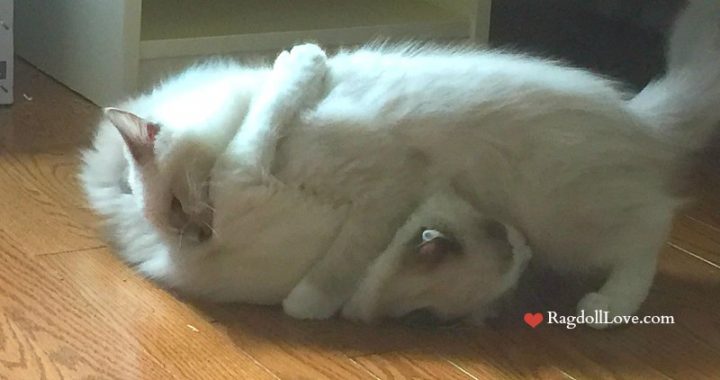 A compatible raw diet will give your cat the energy he needs.
Even senior cats won't show the signs of being tired and worn out. Older cats who have been fed a life time balanced raw diet, have more energy, more stamina and you'd have a hard time guessing their age!
Don't Wait To Go Raw
Just one more thing.
If you decide to switch to a raw natural diet for your cat, don't wait until your cat is sick to try it. Your cat is in a stressful state and so are you. You have enough to deal with.
Do the 'switch' when you have the time to pay attention to getting your 'new life plan for your cat' underway.
By feeding your cat the natural diet he is meant to eat, you are giving him the absolute best chance at optimum health.
So think about switching your cat over to a raw food diet.
You'll see amazing benefits.
And best of all, I promise you will not regret your decision.
More Articles You May Like