This post may contain affiliate links. You can read the full disclosure policy, which is pretty dull, but
here it is.
Supplements for cats are a great way to balance out a raw food diet, wet/canned food diet or even a kibble diet.
Cat supplements and vitamins give your furry companions that added extra that may not be present in the current diet you are feeding your cat.
There are 4 key nutritional supplements + vitamins I give my cats to keep them in the very best of health, all approved by my holistic vet, for the nutritional needs for my cats.
Health Boosting Cat Vitamins + Supplements — What I Use
1. Cat Vitamins – Multi-Vitamins
I give my boys RX Vitamins for Pets, Nutritional Support (For Dogs + Cats).
It a comprehensive concentrated powder jam-packed full of nutrients cats need.
There are antioxidants, essential fatty acids and other goodies which make for a high quality concentrated formula.
On the ingredient list of the product, there are not many plant materials. It is important, as a cat cannot get a lot of nutrients from plants, unless they have been previously broken down by the intestinal system of an herbivore.
Taurine is a mandatory amino acid that cats need for heart health. With raw feeding, the taurine is supposed to be intact within the meat. But with some proteins such as rabbit, the taurine level is low.
So it is a good idea to supplement taurine, even when feeding a raw food diet.
NOTE — I don't give extra taurine to my cats, as the RX Vitamins Nutritional Support has taurine as an ingredient (and my cats don't normally get much 'low taurine' proteins.
2. Omega 3
My cats get a very high quality fish oil, added to their diet, as recommended by my conventional vet and holistic vet.
BUT, Be Careful What Omega's You Give to Your Cat
Unfortunately, any Omega combos on the market for cats are not beneficial for cats as a source of omega 3's, because they are mostly vegetable based.
Cats are true carnivores. Cats are not able to break down the plant sourced Omega 3's into EPA and DHA which is what they need for optimum health
In a fish oil, we want mostly Omega 3's supplemented as normally in most cat diets, there is Omega 6.
What About Udo's Essentials for Cats? It Seems Popular
You'll see Udo's Essentials For Cats recommended by some cat people.
But your cat is a carnivore, and may not get much benefit from it.
The bottle states that cat's need Omega 3's, yet the product contains no beneficial source of Omega 3, EPA/DHA in the product.
Cats need a fish based Omega 3's, such as Herring oil.
This is one of those cases where a company that designs supplements for humans has decided to make supplements for animals without doing the full research.
Don't give your cats Omega 3-6-9. Cats do not use Omega 9.
This is why I like Dr. Silvers Products. He is a vet and understands what cats need.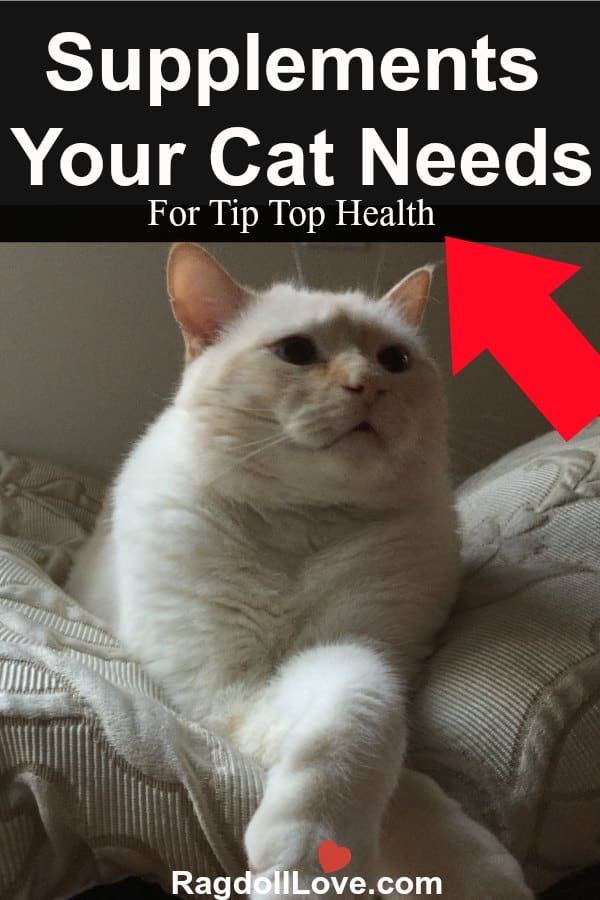 Fish Oil of Choice – RX Vitamins Ultra EFA
My product of choice to supplement my cat's diet is RX VITAMINS ULTRA EFA.
This is an excellent product.
However, no matter how great the quality, do be aware that most cats are reluctant to eat fish oils.
When I saw my boys turn around and walk away from a perfectly fine meal, I soon figured out that absolutely HATED the taste of FISH OIL!
So, I went with than the recommended dose for awhile and then gradually worked up to the full dose over time. Now, the boys don't mind it at all.
3. Probiotics For Cats
HMF SuperPowder (by Genestra)
This a probiotic powder. To be beneficial, it should be given daily to your cat. An. 1/8 tsp daily mixed in with their food.
Probiotics help with digestion for cats and a whack of other things.
4. Digestive Enzymes
Not all cats need digestive enzymes.
But some cats don't produce enough enzymes.
There are several perks to adding digestive enzymes designed for cats, to their meals.
Can reduce hairballs
Improves digestion and reduces constipation
Can help to reduce any skin ailments
Reduces food allergies and sensitivities
Increase energy level
F.A.Q.
Are Cat Vitamins Necessary?
Whether cats need vitamins, is a much debated topic. Since most of us are unable to provide the ideal diet for our cats, it's a good idea to supplement with a good multi-vitamin supplement designed specifically for cat.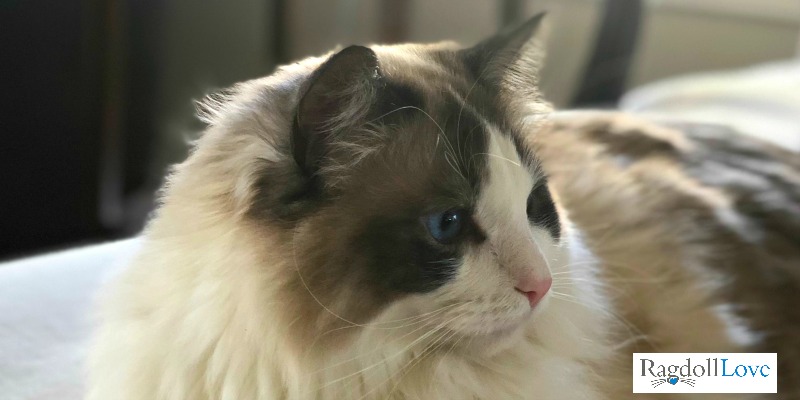 What are the best cat vitamins?
The best vitamins for cats that I've found are the RX Vitamins for Pets brand. This line of Pet Supplements is formulated by an experienced vet, Dr. R. Silver. He is a well known and respected veterinary herbalist and holistic vet.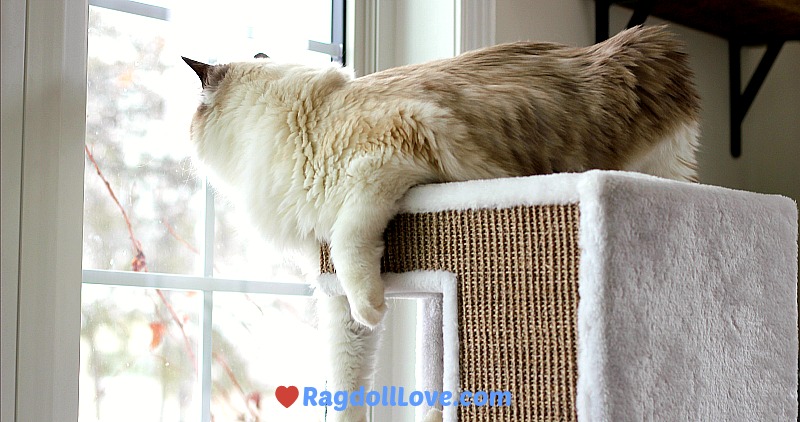 How to give cat vitamins
The best method I've found is simply adding the supplements and vitamins for my cats, directly to their meals. I place the supplements on the plate first, then plop the food on top, and mix thoroughly, so they don't sense the taste of any of the supplements. Cats being so finicky are known to reject a meal, if they suspect something unusual.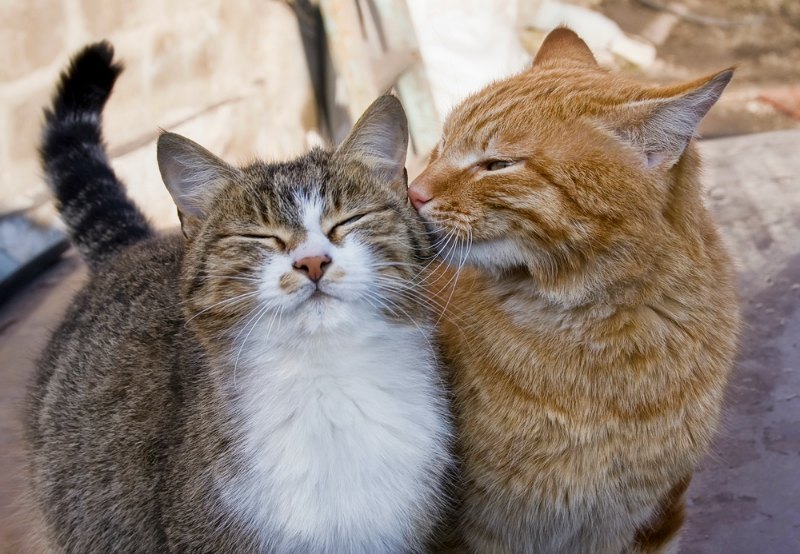 Are Cat Vitamins Safe?
If you decide to give your cat vitamins or supplements, it's always best to give them products that are designed specifically for cats. Dog supplements or supplements made for humans are NOT appropriate for your cat. Check with your (holistic) vet for the best choice for your cat.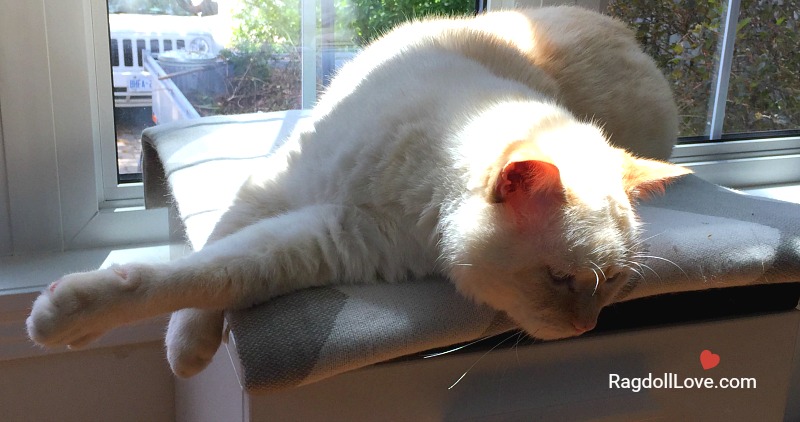 What are the best cat vitamins for shedding?
A comprehensive multi-vitamin supplement and definitely a high quality fish oil will help reduce shedding in cats. I have long haired Ragdoll cats and I have certainly noticed a big reduction in shedding by adding fish oil to my cat's meals.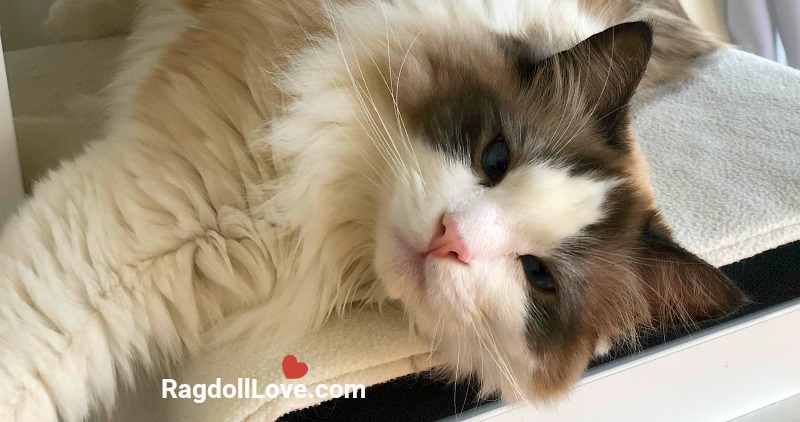 More Related Articles