This post may contain affiliate links. You can read the full disclosure policy, which is pretty dull, but
here it is.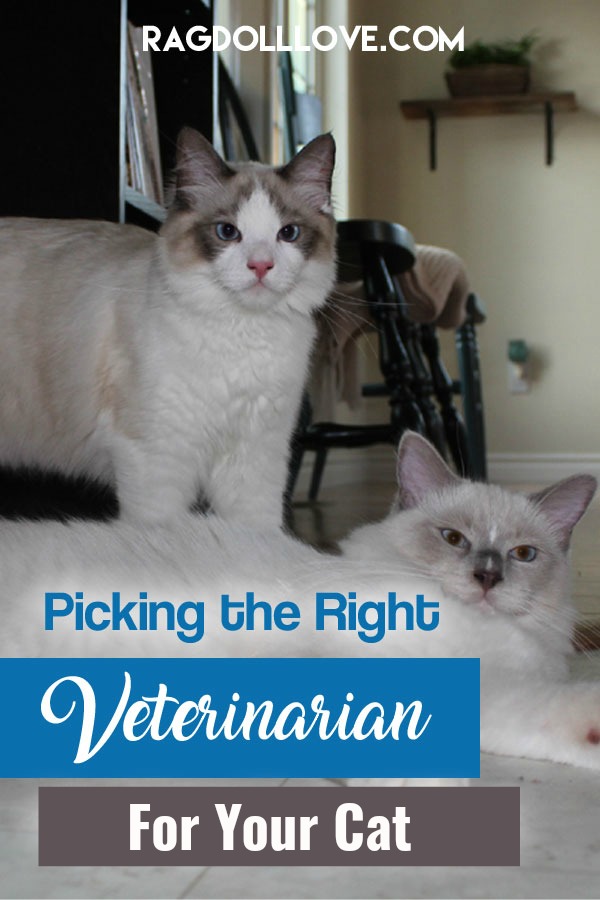 While I highly recommend having a vet picked out before bringing your new kitten home, this isn't always possible.
If this is your first cat, you may not even know where to start.
Find a Good Vet Now
Just know that it's a very important decision, so I suggest that you seek out a vet as soon as you're able.
It's better to find a vet before you need one than to have to frantically search for one in an emergency.
But emergency situations aren't the only times you'll need a vet.
The future of your cat's health will be in his or her hands.
And believe me, like in any profession, not all veterinarians are created equal.
Don't make the mistake of just going to the first vet you find. Not all veterinarians are necessarily a good fit for you and your kitty.
You should do your best to find one that you trust and who shares the same

mindset and treatment styles.

Go with a veterinarian that you trust. This will help you foster a healthy relationship with your vet that will continue throughout the life of your cat.
I've had both Ragdolls and rescue cats all my life and have learned what type of vet works best for me.
Here are a few suggestions I have for to help you choose the right vet for your cat.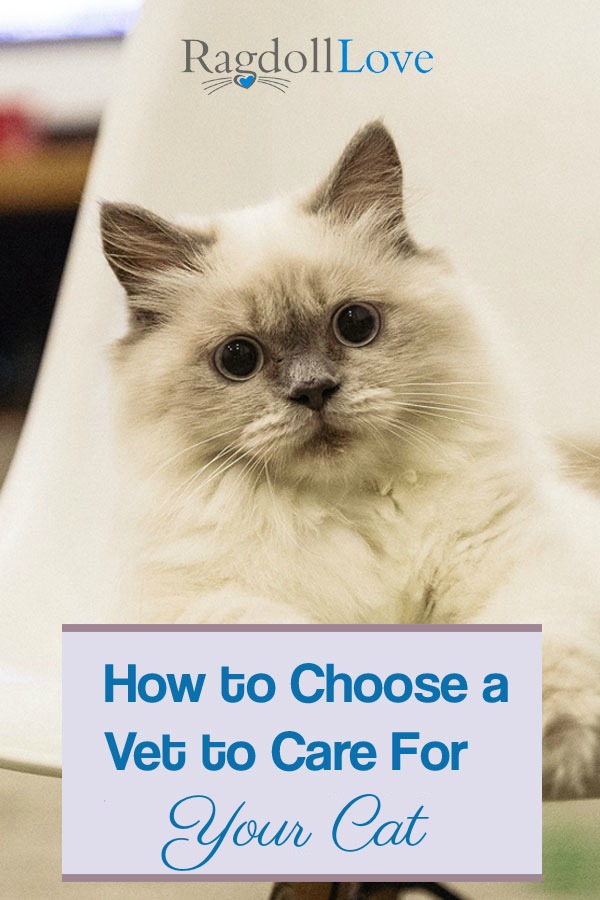 Picking the Right Veterinarian for Your Cat
1. Look For a Vet With Shared Values
Honestly, not just ANY vet will do. Knowledge, skills and experience in the field are valuable, but an open line of communication is most important. If you are truly interested in giving your cat the best life you can, it's important to seek out a vet who has the same mindset as you.
Here are some example questions you should consider before visiting your new vet:
Should life saving measures always be first and foremost no matter how ill the cat is or the age of the cat?

Do you want medications and vaccinations kept to a minimum?

Do you believe in preventative medicine?

Are you open to alternative medicines?

Do you believe that diet influences the health of the cat?
Questions and issues such as these are very critical to the working relationship.
If you differ on what YOU want for your cat from your vet, you are not going to be happy with the results. If you are working with a new veterinarian or are interviewing one, then ask them about circumstances you have faced in the past or are concerned about in the future.
Let them know how you feel about different approaches. A good vet will show appreciation for your worries and always put the health of your pet first.
2. Decide on the Type of Vet You Want For Your Cat
I personally have 2 vets for my cats. One is a holistic vet, who follows Eastern philosophies and practices, using chiropractic, acupuncture, herbal medicines, etc. in her practice. She uses less aggressive methods and healing remedies for the treatment of my cats.
My other local vet runs a conventional veterinary clinic. Regardless, they are fully aware of my beliefs and wants when it comes to treating my cats. I am not opposed to traditional conventional practices when necessary for my boys.
Both vets are open to my approach, which I appreciate. Holistic and traditional medicine both have their merits in my opinion.
The important thing is that any vet you choose respects your choices. And if you have built a good relationship with them, you should also feel comfortable rejecting any treatments you don't agree with.
And I speak from experience. I once met with a vet who suggested a treatment that I did not agree with. When I stated my
When I stated my protest, instead of providing me with information or helpful suggestions, he insulted me and spoke down to me instead of providing me with information or helpful suggestions.
He made me feel belittled and as though my opinion was not valid. It was embarrassing and unnecessary. Needless to say, I never went back to that vet. If they can't trust you then you shouldn't trust them.
Related > Heart Issues in the Ragdoll Breed
3. Find a Vet Who is Familiar With Your Cat's Breed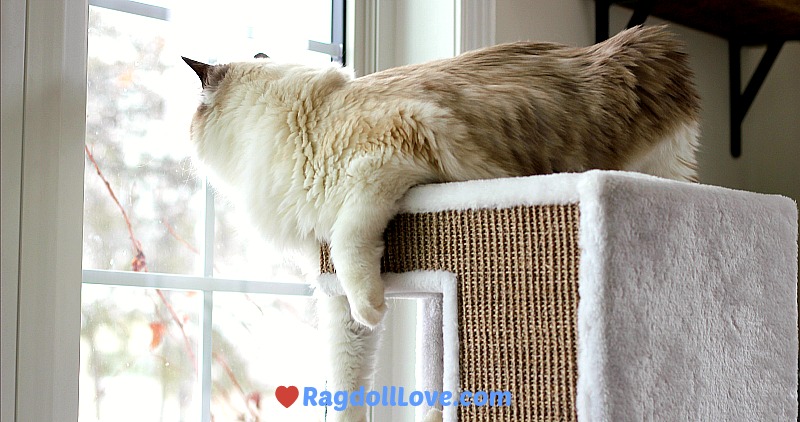 Your ideal vet should be knowledgeable about your specific breed of cat, if he's a breed other than the average domestic cat.
It's always best to have a vet who has extensive knowledge about your breed of cat, so they are familiar with any genetic weaknesses, prevalent with your breed.
For example, with Ragdoll cats like mine, a vet needs to be able to identify potential markers for these issues and do either early or preventative treatment.
This will be helpful to my cat's overall long-term health.
Related > Getting to Know the Ragdoll Breed
Find a Vet Who Offers Emergency Services
Find out if your vet office offers emergency services. Accidents happen on holidays and weekends too.
Keep their emergency numbers in your cell pone contact list and by your home phone. Also, be sure you always give them to anyone caring for your cat while you're away.
If you've found a vet you love, however, don't let this stop you from using them. Just make sure your get recommendations from them for after-hours care. Find our ahead of time where the emergency clinic is located, what their hours are, and how to get in touch with them.
Schedule a Trial Visit
Before you can check for the qualities you want in a vet, you first have to find one or two to scope out.
The best way I have found to locate one is just by asking around.
Talk to friends and family to find out who they trust with their pets and why.
Check online reviews to get an idea of other people's opinions and experiences. And once you've decided on a vet you'd like, check them out by scheduling a visit to see what you think.
Once you're at the clinic, ask yourself the following questions:
What is the waiting room like? Is it loud and overwhelming? Are you greeted quickly? Is there a long wait even though you made an appointment?

How does the vet and assistant handle your cat? Are they gentle? Patient? Does your cat respond well to them?

How much did they charge you for this visit? Vets charge sometimes substantially different prices for services. I've had a vet quote me $800 to remove a tooth that cost $150 elsewhere.

Will you see the same veterinarian at every visit or will you be assigned a different vet each time? This is a huge factor for me. If it is a larger clinic, sometimes it's nice to have more than one vet on staff – in case of emergencies.
During this initial visit, discuss your wants and preferred health plan for your cat. There's the issue of vaccinations, annual or semi-annual wellness checks, blood tests, dental cleaning, how to deal with flea infestations, parasites, diet etc.
This is also a good time to talk to them about how they handle emergency situations. Having someone you can call on during these times is crucial. You may already be overwhelmed and anxious when these things come up, so it's best to have a predetermined plan of action.
If you are not happy with the visit, move on!
Don't let your fear of offending them stop you from finding a vet you're comfortable with. How much time you spend on this process is up to you. In my opinion, it's worth the time and effort to find a vet who will do the job well and give the best advice and care possible.
Related > Pet Insurance or No Pet Insurance For My Cat?
What Your Vet Expects From You
Even once you've found a vet you trust, the responsibility for good care is not entirely on their shoulders.
You have a responsibility too, to heed their advice and follow their directions. You'll also have to communicate clearly what is going on with your cat.
Always be honest. If you forgot a medication or double-dosed by accident, then you must let them know. It's okay to make mistakes but the vet needs to know this information in order to properly care for your cat.
A good vet is not there to judge you! Your cat's health is their most important consideration.
If you put in the time to find a dependable vet, hopefully it will be the beginning of a good relationship.
Get on the same page with your vet and make sure you're always honest and clear with them.
Know When It's Time to Look For a New Vet
And, if you're not happy with the performance of your present vet, do NOT be afraid to look for another. Don't worry about offending them. It's up to you to find a vet you are comfortable with.
If you don't communicate well with your vet and get the feeling it's not a good fit, then it maybe time to look for a new veterinarian.
Be aware that you will not necessarily mesh with just any vet. It's up to you, how much time and energy you spend seeking out a vet who will not only do the job you've asked but be give the best advice and best care possible for your beloved cat.
Articles