This post may contain affiliate links. You can read the full disclosure policy, which is pretty dull, but
here it is.
So just WHAT IS THE BEST CAT DIET to keep your cat's tiny kidneys in tip top shape and lower the odds significantly of your cat developing kidney disease or a urinary tract issue?
The simple, straightforward answer is diet. The RIGHT diet.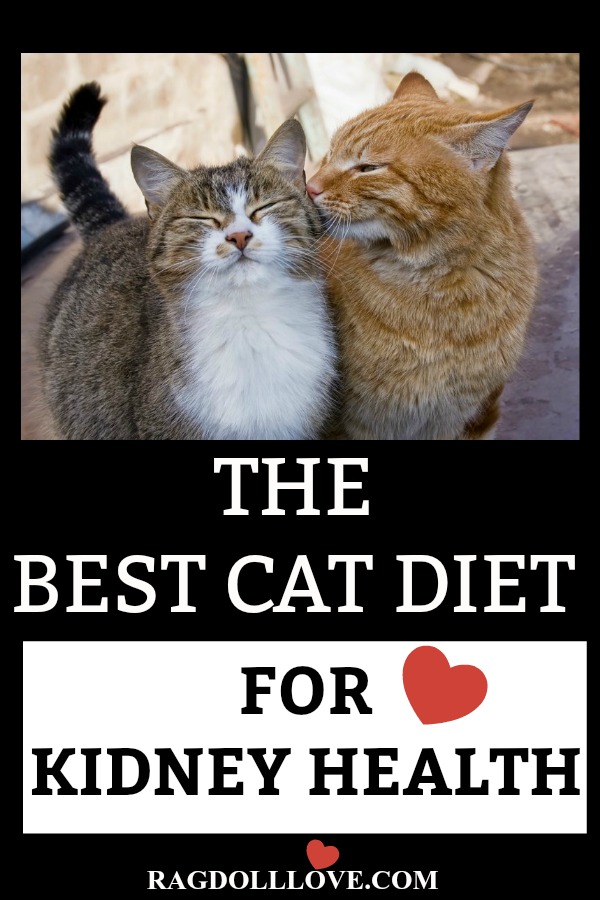 A Raw Meat Diet = Best Cat Diet
You CAN lower the chance of YOUR cat developing deadly kidney health problems by feeding your feline friend, the diet that nature intended.
A simple diet change to a raw meat diet can mean a big difference when it comes to your cat's kidney health.
The best suited diet for a cat is a raw meat diet, consisting of the proper balance of raw meat, bones and organ meat.
If you are like me, you want to understand just why a raw cat food diet will be the right choice for your cat's health.
There's a few things that I want to cover that will help you as a cat owner, understand just WHY a raw diet is the right thing to do for your furry friend.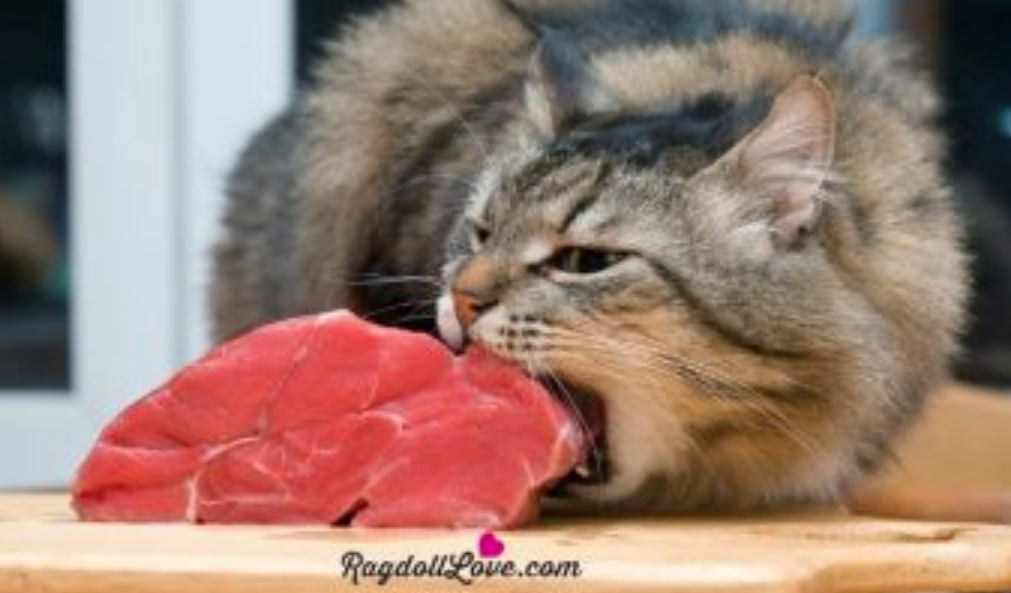 Why a Raw Diet is the Right Thing
3 Things You Need to Know About Your Cat
Understanding what constitutes a healthy diet for cats also means understanding what nature intends for cats to eat.
All cats are hunters and raw meat eaters by nature.
Ever had your cat bring you a dead mouse or bird and drop it at your feet?
This is just one example of how the cat is a great (and natural) hunter.
Cats Are Obligate Carnivores
Basically, cats are "obligate carnivores".
They lack the digestive enzymes needed to break down a plant-based diet. They can't metabolize it.
They need meat to survive. This isn't just a preference for them. It's a necessity.
While cats have been domesticated for many years now – thousands of years, actually – their diet hasn't really changed all that much over all of this time.
They still want to hunt, and still prefer raw meat.
This is how they not only survive but thrive.
Cats Are NOT Kibble Eaters (By Nature)
Your cat's body and digestion is NOT designed to eat the common dry kibble diet.
Even the highest quality kibble won't have all the nutrients that your cat needs to be in the best of health.
Diet Impacts Kidney Health in Cats
As a cat owner, you may already know that many cats face a problem with kidney disease.
In fact, chronic kidney issues in cats are very common.
Could dry kibble be the cause of it?
Standard cat food is made of grain and sometimes has low-grade meat and vitamins added to it. They often use veggies as filler, but this isn't good enough for a cat's healthy diet.
It would be like a human living on nothing but cereal every day all day for every meal.
Not only is that not good for your cat, but they can develop allergies to these grain-based cat foods over time.
In turn, they can develop inflammation and gain weight, which can ultimately be serious for a cat.
You may find your cat is often tired and doesn't have the same fun attitude.
Cats Don't NEED Carbs (But They Love Carbs!)
Many experts suspect that these standard kibble diets are what cause common kidney disease in cats.
The reason for this is that cats don't actually need carbohydrates as part of a healthy diet.
In fact, they don't benefit from a high carb diet at all. Naturally in the wild, carbs would only account for about 1 or 2% of the cat's overall diet.
However, the average dry cat food is about 30-40% carbs. A seriously high amount of carbs indeed, which can seriously mess up your cat!
High carbs will affect your cat's digestive system, mess up blood glucose levels and eventually cause poor kidney health.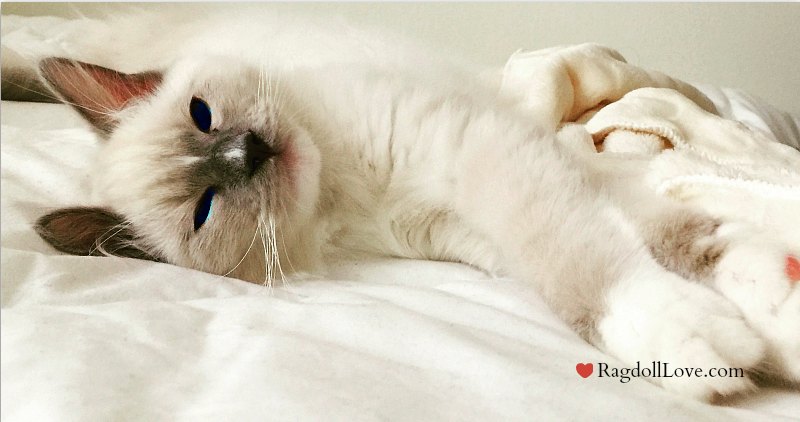 Cats Are Not Drinkers (By Nature)
Cats don't have a high thirst drive.
Think about it. How often do you see your cat drinking water as opposed to how often a dog will drink water, for example?
Naturally in the wild, a cat would get their water from the fresh, raw meat they eat.
If a cat eats a mouse, for example, there is a sufficient amount of water in the mouse to meet the cat's needs.
But when a cat eats a kibble-only diet, they are basically in constant state of dehydration.
I don't think I have to tell you all the reasons this is bad for your cat's health.
In short, the cat's body will have to break down the excessive carbs and processed meats (and artificial additives)in the dry food. This is what puts more strain on the kidneys, and leads to kidney disease.
Yes, Go Raw!
Whenever possible, feeding a raw meat diet is the best choice for your cat.
By feeding as close as you can get to what your cat would eat naturally in the wild, the healthier your cat will be.
Just think about it: cats lived for thousands of years before humans came along and started producing kibble for them, right?
We as humans are advised to avoid processed foods as much as possible for good health. So, it just makes sense that the same thing would apply to our feline friends.
Artificial food is an unnatural way to feed them and is also harmful.
LEARN HOW TO SWITCH TO A RAW FOOD DIET!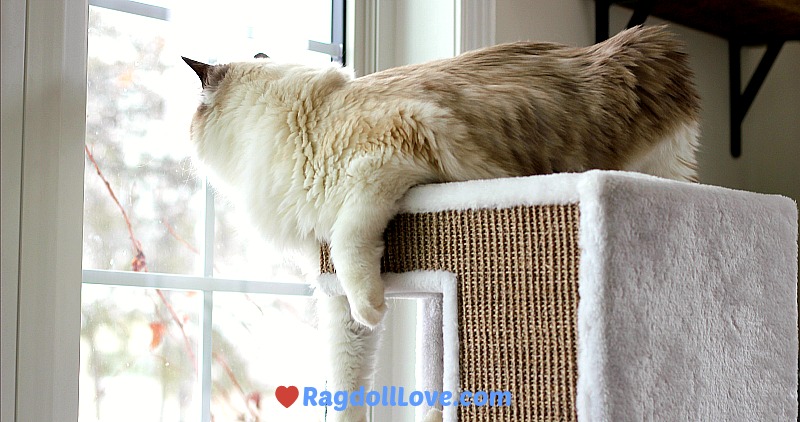 20 Years + Cats on a Raw Diet
I have been feeding my cats a raw meat diet for over 20 years.
I have seen the changes not only in their kidney and urinary health, but also…
the quality of their fur (silky, soft)
better dental health
clean ears
no skin issues
less shedding
significantly fewer digestive issues (eg. hairballs, throwing up)
mysterious little health issues corrected
I've had cats that have never seen the inside of a vet's office.
They lived long, healthy lives on single protein, raw meat diets.
Kidney and urinary tract issues are so common in cats, it's definitely worth your time to further research and consider switching to a raw diet for your cats.
It's DEFINITELY the right thing to do, to keep your cat around for the long haul.
Want More On Feeding Your Cat?