This post may contain affiliate links. You can read the full disclosure policy, which is pretty dull, but
here it is.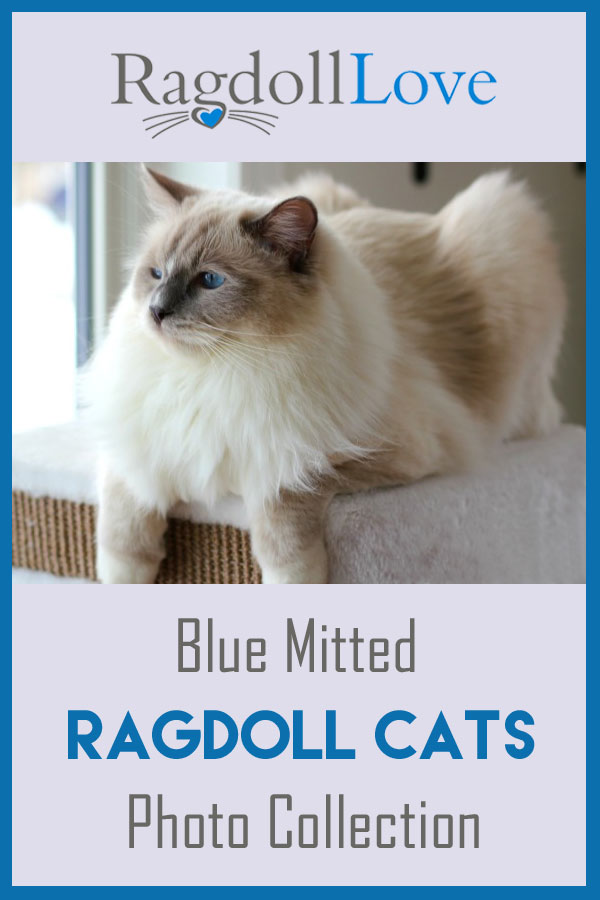 The blue mitted Ragdoll cat is similar to the colorpoint pattern, with a few differences.
Colour = Blue
Pattern = Mitted
The mitted pattern on the Ragdoll consists of snow white front feet and wonderful white boots.
The white boots on the back feet run part way up the back legs.
This patterning also includes a little white chin which essentially continues and runs right down the tummy to the hind end. The white on the tummy can be quite a narrow strip or quite wide. It varies from cat to cat.
The mitted Ragdoll also has a grand white ruff (chest) which is one of my favourite features of the mitted Ragdoll cat.
The blue colouring of the blue mitted Raggie is a lovely slate gray/taupey gray (a lighter more diluted colouring of the seal colouring).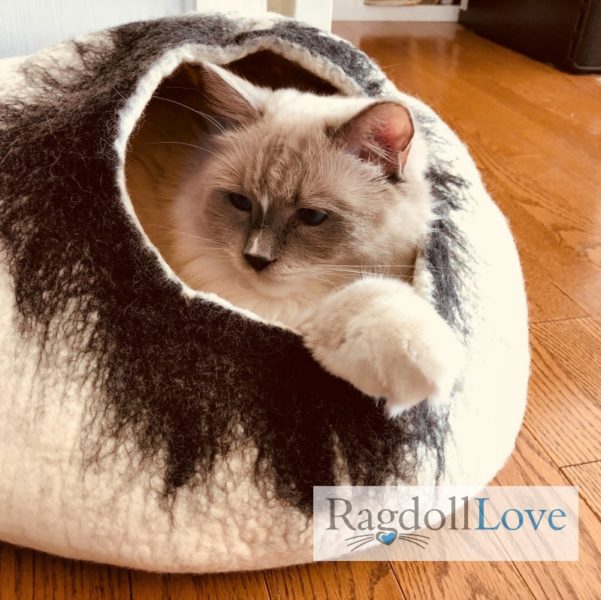 Mitted With Blaze
The mitted patterning sometimes sports a blaze on the nose. The blaze marking can be of different shapes and sizes and not always proportionate or centered exactly on the nose.
This is Duffy, a blue mitted male Ragdoll with an hour glass blaze. His blaze just happens to be nicely centered and symmetrical. His markings are show quality markings.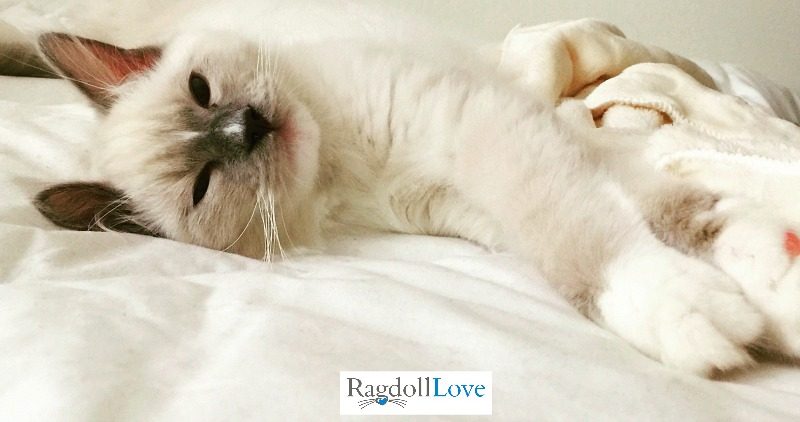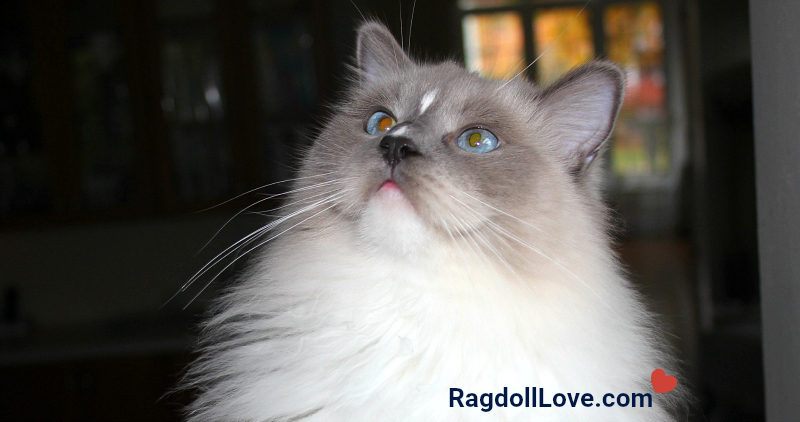 More Articles